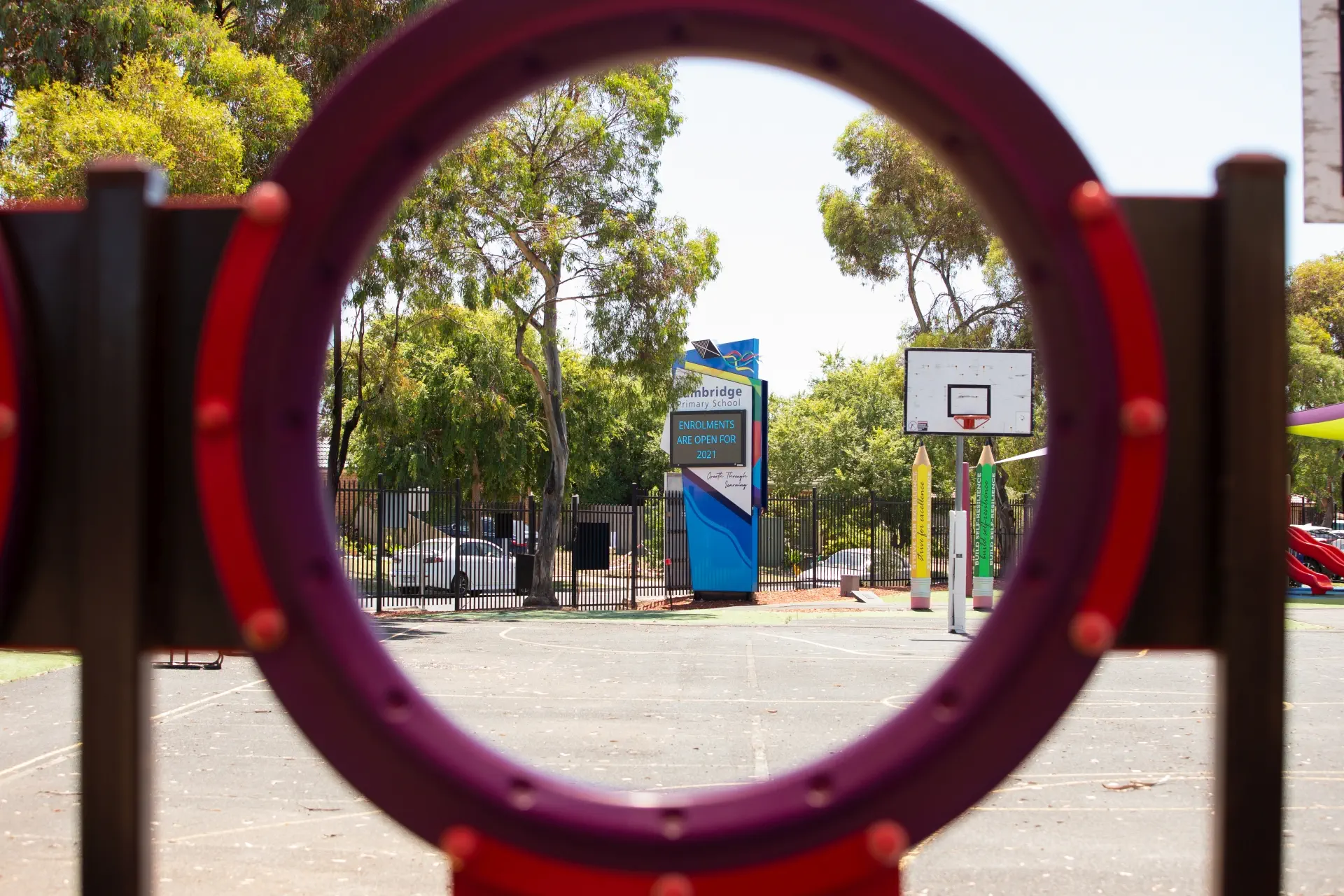 Out of School Hours Care
The Cambridge PS OSHC Program is committed to providing a stimulating, supportive, safe, friendly and caring environment for all the students who attend. The Program will support the development of the whole child socially, emotionally, physically, aesthetically and intellectually. This will be done in a fun and inclusive manner acknowledging the individuality of the students in out of school hours care. It will provide affordable, quality care which is accessible by all students and which meets the needs of the families within our community.

Contact details
T: 03 9748 8901
M: 0475 973 325
E: [email protected]

Hours of operation
Before school care: 6:45am – 8:45am
After school care: 3:15am – 6:45pm
Vacation care: 6:45am – 6:45pm
Enrolment Resources
If you wish to enrol your child in the OSHC Program, please download, complete and return the relevant enrolment form below:
Further, specific details about the program can be found in the attached OSHC Parent Handbook.

If you need to update personal details that are on file, please download, complete and return the Change of Details form.
stockvault-apples196638_002
Canteen
The canteen at Cambridge PS is operated internally and provides a range of items including vegetarian, gluten free and Halal options.

Current canteen pricing can be found in the following attachment: 2023 Canteen Price List (updated April)
Ordering
Brown paper bag
Lunch orders can be written on a brown paper bag, money enclosed and placed in the class lunch order tub by the student at the start of the school day.
The brown paper bag must be clearly marked with the student's name, class, order items (Halal noted if required) and money enclosed. Correct money total is expected, and there will be no responsibility for lost change.
If your order is written on an envelope, please also include an extra 20cents for a brown paper bag.
Online via Flexischools
Lunch orders can also be placed online, making it easy and convenient to place orders without the need to find the correct change, or risk the lunch order bag being forgotten about in the bottom of a school bag.

To register an account for Flexischools:
Download the Flexischools app from the App Store or Google Play and tap 'Like to register?' in the app, or browse to the Flexischools website and click on the 'Register' button at the top right of the website
Submit your email address to create an account
Go to your inbox and open the registration email from Flexischools
Click on the link provided (or copy and paste the link into the address bar in a new internet browser window)
Follow the registration process, creating a password and completing your personal details
Once your account is set up, log into the Flexischools app, or browse to the Flexischools website and click on 'Log in' at the top right
Add users to your account. This could be your students or yourself if you are a staff member
Placing an order (mobile app):
Placing an order (desktop/laptop):
After logging into the Flexischools website, click on the arrows either side of the food menu to browse through your schools available food services
Click on the green 'Order' button below the desired service
Select the date that you wish your child to receive their order on. You may select 'Load More Dates' to order further in advance
After this, select the food items you want to purchase. Once you have added at least one item you can navigate back to the menu by clicking on the green 'Category List' button on the top left of the menu or alternatively confirm your order by clicking the green 'Confirm Order' button on the top right
20180501_Cambridge PS_6986_002
Uniform
School pride starts with wearing the full and correct school uniform, and sets students up for success for the entire school day.
Wearing the correct school uniform is compulsory. Any variations in uniform due to medial reasons need to be supported by a formal letter from a General Practitioner.

Cambridge PS uniforms are supplied by Noone:
Hoppers Crossing Store
54 Old Geelong Road
Hoppers Crossing, VIC, 3029
(adjacent to Spotlight)
Trading Hours
Monday to Friday: 9:00am – 5:00pm
Saturday: 9:00am – 1:00pm
Sunday and Public Holidays: CLOSED